ONE is expected to supply over 15,000 Aries™ lithium iron phosphate (LFP) battery packs for use in Class 3, 4 and 5 trucks over the next five years

Blue Arc™ electric trucks using Aries batteries will go through development, testing and validation this year using 79 kWh and 62 kWh variants

Class 3 and 5 electric trucks are expected to grow at a CAGR of 14.9% from 2023 to 2027
Novi, Mich., March 9, 2023 – Our Next Energy Inc. (ONE), a Michigan-based energy storage technology company, today announced it will supply Aries batteries for The Shyft Group Inc.'s (NASDAQ: SHYF) Blue Arc™ EV Solutions platform. The batteries include Aries 79 kWh and 62 kWh LFP packs. The new 62 kWh pack, which will appear first in Blue Arc Class 5 vehicles, adds additional flexibility by combining in-series and parallel configurations.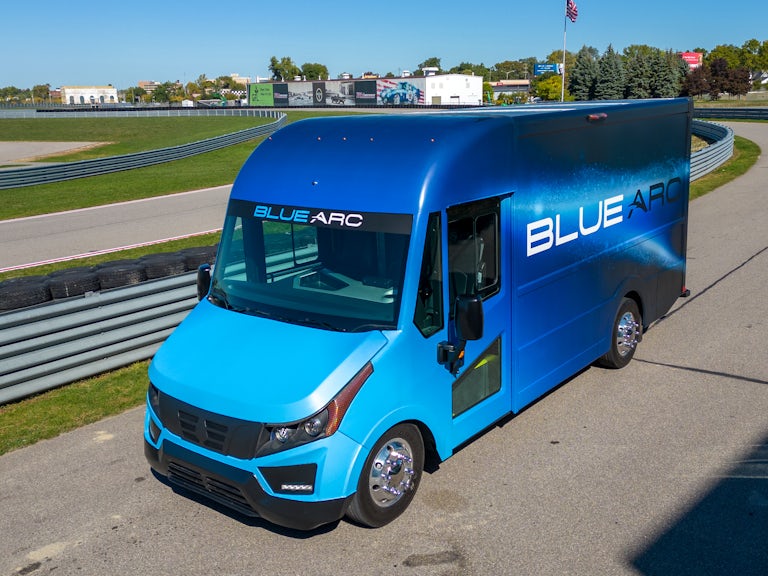 "The Shyft Group has a reputation for leadership in commercial vehicles as evidenced by its enviable market share," said Mujeeb Ijaz, Founder and CEO of ONE. "As Shyft tackles the electrification transition, we see a clear vision of rethinking what's possible and boldly tackling every challenge to realize this exciting future. We are lucky to be selected as its U.S. LFP battery partner as we also celebrate this as our 10th supply agreement since 2021."
The Shyft Group has been a leader in specialty vehicle manufacturing for five decades and is committed to helping electrify the commercial vehicle industry. The company developed Blue Arc, its purpose-built commercial EV platform, to provide emissions-free trucks that can meet the ongoing increase in e-commerce, which is expected to grow the last-mile delivery segment in North America by $62.71 billion from 2023 to 2027. The scalable architecture of Aries allows it to be configured based on capacity, voltage and size, perfect for Class 3, 4 and 5 commercial vehicles.
The Aries 79 kWh pack has completed safety and durability validation and will begin production later this month. Aries LFP is more energy dense than the nickel cobalt manganese (NCM) batteries used in most of today's electric vehicles. Aries gives emission-free fleets more cargo capacity and the ability to embark on new multi-stop routes by offering additional range.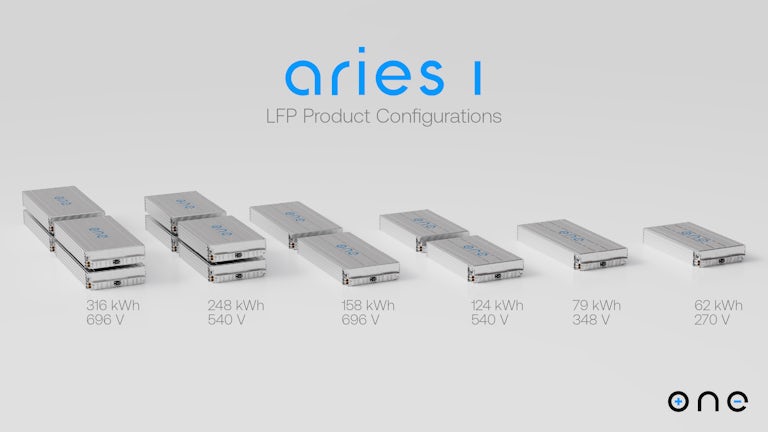 "We are proud to partner with Our Next Energy in our home state of Michigan to help deliver our industry-leading commercial-grade EV solutions for fleets across this great country," said Shyft CEO Daryl Adams. "Their batteries offer industry-leading composition and power that supports our commercial-grade vehicles designed to handle the payload and range necessary for our fleet customers."
The Aries battery is manufactured in Van Buren Township, Michigan, in partnership with Piston Automotive, in a dedicated 3 GWh pack line commissioned and funded by Our Next Energy.
About Our Next Energy
Our Next Energy Inc. (ONE) is a Michigan-based energy storage technology company focused on engineering batteries that will accelerate electrification in vehicles, renewables, and the grid. ONE's vision is to: double the range of electric vehicles; use safer, more sustainable raw materials; and establish a localized supply chain. Visit one.ai to learn more.
Blue Arc™ is a trademark of The Shyft Group.
Media Contact:
Dan Pierce
Our Next Energy Inc.
dpierce@one.ai