Highlights:
With an energy density of 263 Wh/L and 162 Wh/kg, Aries II achieves respectively +34% and +23% improvements over the leading LFP pack benchmark.

With zero nickel and zero cobalt, Aries II costs 25% less than comparable NCM batteries while avoiding the risk of thermal runaway.

ONE anticipates full IRA compliance for Aries II when production begins later next year in Van Buren Township, Michigan.
NOVI, Mich. Aug. 15, 2023 – Our Next Energy Inc. (ONE), a Michigan-based energy storage technology company, today announced its Aries II lithium iron phosphate (LFP) battery pack has closed the gap in range and mass to within six percent of the leading benchmark nickel cobalt manganese (NCM) pack used in electric passenger vehicles.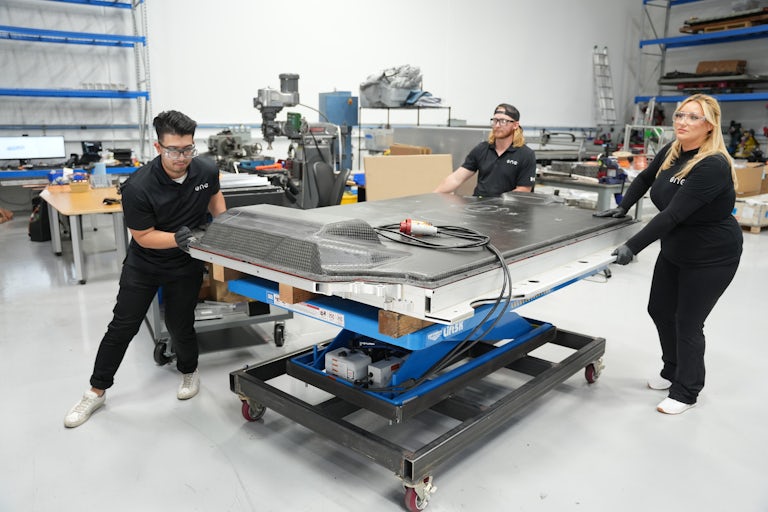 "LFP batteries have many advantages over NCM batteries, including cost and durability, while using safer and more abundant materials," said Mujeeb Ijaz, CEO & founder of ONE. "The key shortfall has been range and energy density. By engineering a battery pack with similar energy density to NCM, ONE has made LFP a sustainable alternative."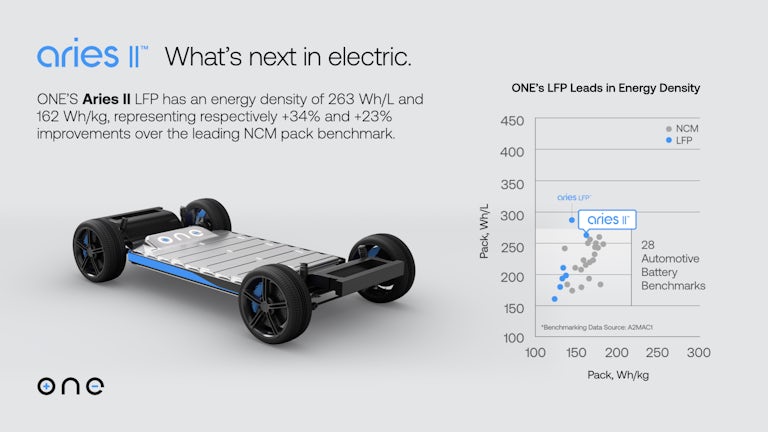 Achieving near energy density parity with NCM is a significant milestone for LFP. Today, most electric vehicles sold in the United States use NCM batteries due to the higher energy density at a cell level compared to LFP. As a result, NCM has previously been viewed as the only path forward to providing consumers with long-range electric vehicles.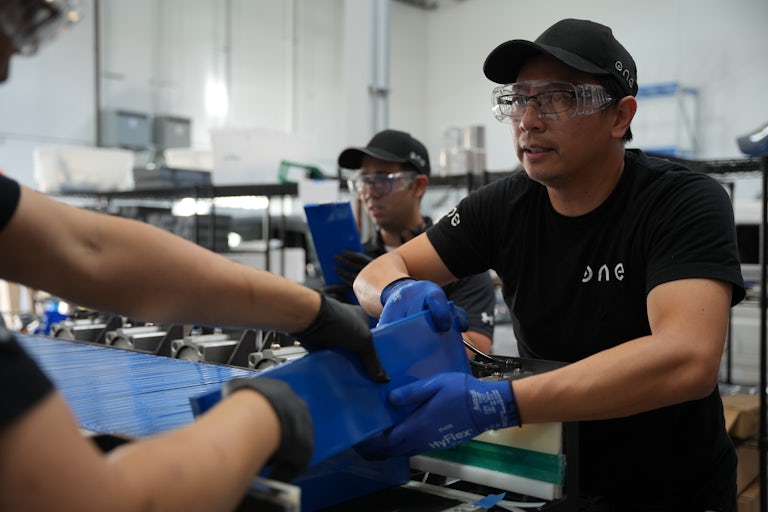 Since the company was founded in July 2020, ONE has worked on closing the energy density gap with NCM. These efforts have not only closed the gap but have shown a 20-30 percent energy density increase over typical LFP battery systems.
"When the team took on the challenge of achieving energy parity with NCM batteries, we looked at everything from improving cell chemistry to redesigning the inside of the pack," said Chris Hughes, chief battery engineer at ONE. "Ultimately, it was the durability and safety of LFP that led to our novel pack and cell design that boosted Aries II's energy density."
LFP's inherent stability allowed the engineering team to minimize the restricted impact areas within a pack that NCM chemistry requires.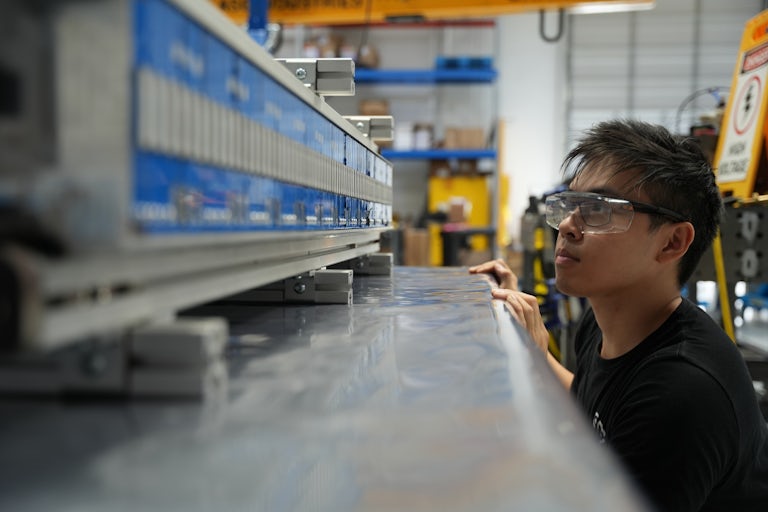 The ONE engineering team also made progress in lightweighting the overall pack design. By using more abundant and lower-cost raw materials in the cell, ONE was able to use more advanced materials at the pack level, reducing overall weight. The combination of lightweighting and increased energy density allows the Aries II battery to provide more than 350 miles of range to a typical passenger electric vehicle.
LFP is a safer chemistry because it avoids self-oxidation when a cell is crushed or shorted, unlike NCM which is more prone to thermal runaway. LFP also has a more abundant supply chain, given that the earth's crust is composed of five percent iron, whereas nickel and cobalt comprise less than .01 percent. ONE believes iron's abundance translates to price stability over time as the production of lithium-ion batteries scales to meet the needs of renewable energy and the electrification of transportation. A localized supply chain requires abundant materials.
ONE anticipates full IRA compliance for Aries II batteries when production begins in late 2024 at ONE Circle in Van Buren Township, Mich. More information about Aries II is available at one.ai.